Dressing like a man wasn't a problem.
Until she met the man of her dreams.
Kissing the Kavalier 
Buy your book here:   https://books2read.com/u/mBoKry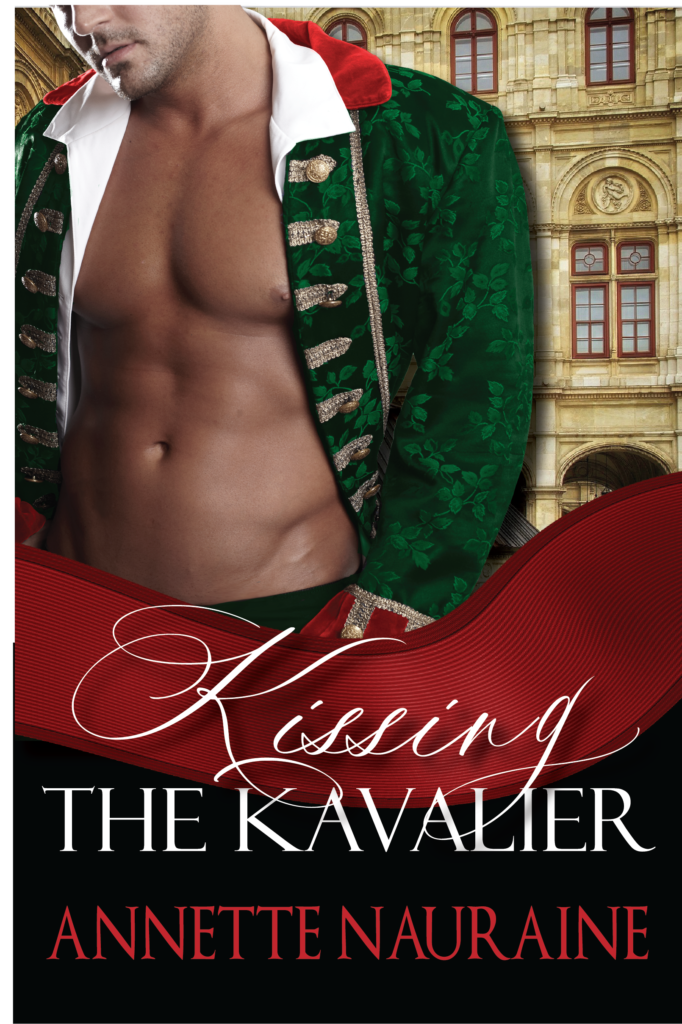 Countess Zdenka Waldner dreams of a future on her ancestral farm, free of Viennese Society's rules or expectations to marry. But her dream depends on saving the farm from her father's gambling debts and finding her sister, Arabella, a rich husband. Tasked with chaperoning Arabella, Zdenka masquerades as her younger brother.Falling in love with a handsome and passionate Kavalier was not part of the plan. Lieutenant Matteo von Ritter, veteran of the Austro-Prussian war, vows to spend his life caring for his injured men. He has no tolerance for ordinary women, but Arabella Waldner appears to be extraordinary. In need of a messenger, Matteo recruits her charming brother, Zdenko, to deliver a series of love letters. Unbeknownst to Matteo, he is trading letters—and falling in love—with Zdenka.When her deception unravels, can Zdenka save her dream, her sister's engagement, Matteo's honor, and his love? Set in 1867 Vienna, Kissing the Kavalier is a sweetly funny and enchanting reimagining of a timeless romance that embraces independence, forgiveness, and hope.
Kerry and Bobbi and the Dead Senator: Doing Bad to Do Good
By Sofia Barrow (my alter ego)
Buy your book here:  https://books2read.com/u/bQNxeE
When investigative reporter Kerry McDonough finds double-dealing Senator Ralph van Patten dead in her bed, she can't call the police. Any investigation would paint her as suspect Number 1, putting her in an unwanted spotlight. Plus if it gets out that she slept with an interview subject, her career would be blown out of the water. And she couldn't live with herself if people knew she was with a slimy Republican! Instead, Kerry calls her jack-of-all-trades BFF, Bobbi, to help her dispose of the senator's body and uncover his murderer. But what should be two relatively straightforward tasks hit major speed bumps. The two besties have to dodge drug dealers, vicious assistants, an extravagant wedding, and the perils of suburbia, all while trying to stay ahead of a delectable detective in the race to find out who killed the senator.
Join Kerry and Bobbie on their caper to solve the mystery of the Dead Senator. Perfect for readers of Carl Hiaasen and Janet Evanovich.